StuartCopia2
From Jordi. Stuart plays footie in Spain.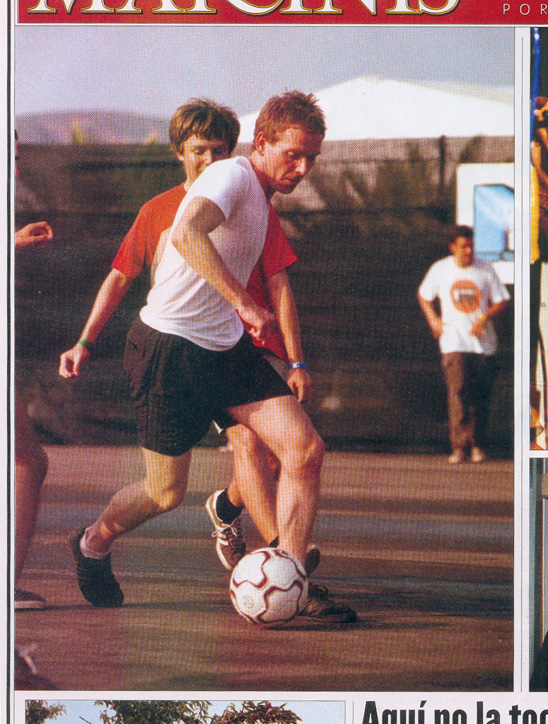 ---
Sinister Galleries: [Body Parts] [Concerts] [Baby Photo Album] [People Photo Album] [Picnics, Pubs and Conferences] [Sillustrations] [Your Slip Is Showing] [Things We Made In School Today, Mummy]
---
Please do not use content from this WWW site, or messages or parts of messages from this list for third-party publications (including WWW) without prior permission. All original photos are copyright of the photographer.
---
Click to go ...

to the main mailing list page

Table Service by Honey