No115
18th May 2004:
Kenneth P Y Chu: don't leave the light that never goes out on baby sillustrated by Katarina Karlsson

"I got very drunk that night and then I had to walk through the park, and i was falling asleep and so I put on my iPod and listened to IYFS all the way home, and I even sang Like Dylan In The Movies out loud when I was walking through the park. And some guy heard me singing it and BEAT THE SHIT out of me! It fucking hurt.

So please stuart next time when you give warnings about not looking back when walking to the park, please also included warnings about singing along to the song that is warning about me walking through a park?

On your own, if they follow you
don't look back
like dylan in the movies
on your own, if they follow you
by the way if you sing along to this then you are through!
oooooopps too late sorry ken chu."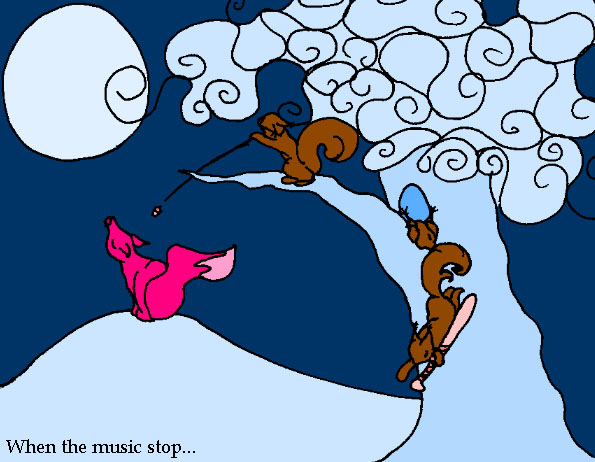 ---
Sinister Galleries: [Body Parts] [Concerts] [Baby Photo Album] [People Photo Album] [Picnics, Pubs and Conferences] [Sillustrations] [Your Slip Is Showing] [Things We Made In School Today, Mummy]
---
Click to go ...

to the main mailing list page

Table Service by Honey