No097
14th October 2003:
Newphil1@aol.com: DCW - What's up with the heathen purists!!!! sillustrated by Katarina Karlsson

"However, the albums great, Mad Murdoch's sleeve notes are even better. I've been mocked for years about my fear of going into specialist shops (music, art & craft, camera, dry cleaners, etc.) and now I know that Stuart UNDERSTANDS."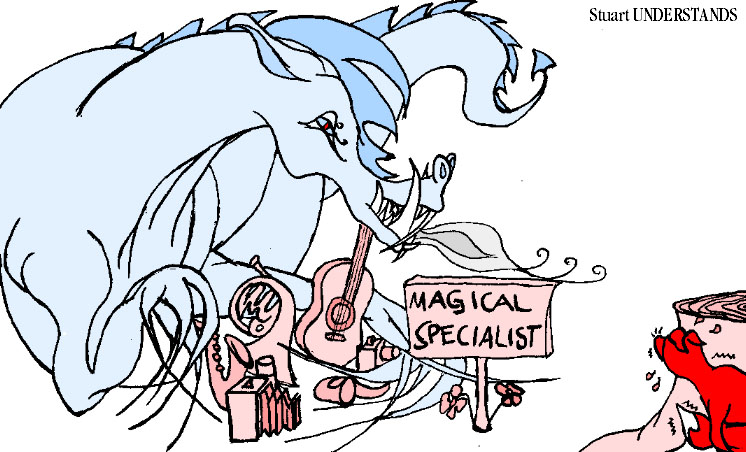 ---
Sinister Galleries: [Body Parts] [Concerts] [Baby Photo Album] [People Photo Album] [Picnics, Pubs and Conferences] [Sillustrations] [Your Slip Is Showing] [Things We Made In School Today, Mummy]
---
Click to go ...

to the main mailing list page

Table Service by Honey