No073
friday 8th february 2002:
Neil Robertson: European Dates sillustrated by ulla

"They're up on the band site now. I'm not really ready, but you've pressured me into it. Bastards."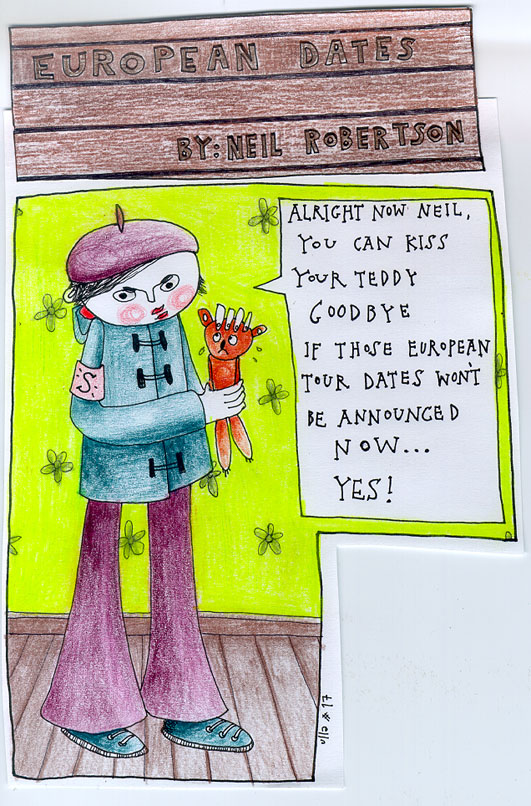 ---
Sinister Galleries: [Body Parts] [Concerts] [Baby Photo Album] [People Photo Album] [Picnics, Pubs and Conferences] [Sillustrations] [Your Slip Is Showing] [Things We Made In School Today, Mummy]
---
Click to go ...

to the main mailing list page

Table Service by Honey