No065
16 Dec 2001 T.O.P. by sillustrated by vu sleeper

Lately I have been going on a lot of walks--sometimes I go alone and bring along music so I don't get lonely, and sometimes my sister goes along with me. But mostly, I go alone.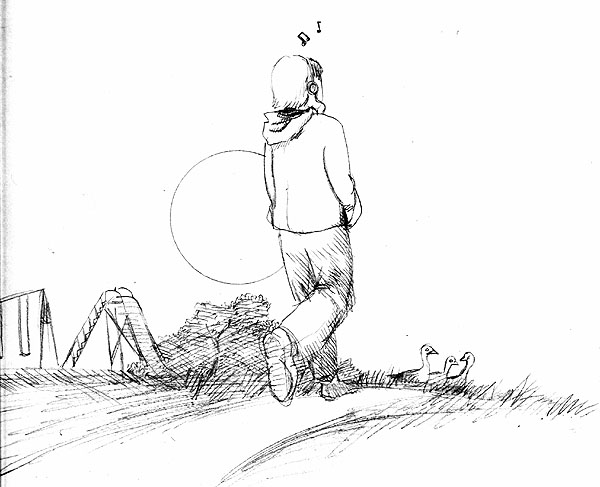 ---
Sinister Galleries: [Body Parts] [Concerts] [Baby Photo Album] [People Photo Album] [Picnics, Pubs and Conferences] [Sillustrations] [Your Slip Is Showing] [Things We Made In School Today, Mummy]
---
Click to go ...

to the main mailing list page

Table Service by Honey