No061
19 Nov 2001:
kiwi; smoking; aftermath of randomness; questions about boys that I would like answered please; stuff; minor b+scontent. sillustrated by vu sleeper

I'm really enjoying kiwi fruit at the moment. Did I tell you about my health kick? (*yawn*- a thousand sinisterians). I keep eating kiwi fruit. Its not as good as chocolate, but for comedy value, it's the next best thing.

I was asked if I had still given up smoking cigarettes by Rachel Fruitloop

Well, in answer to your question, it's a sort of yes.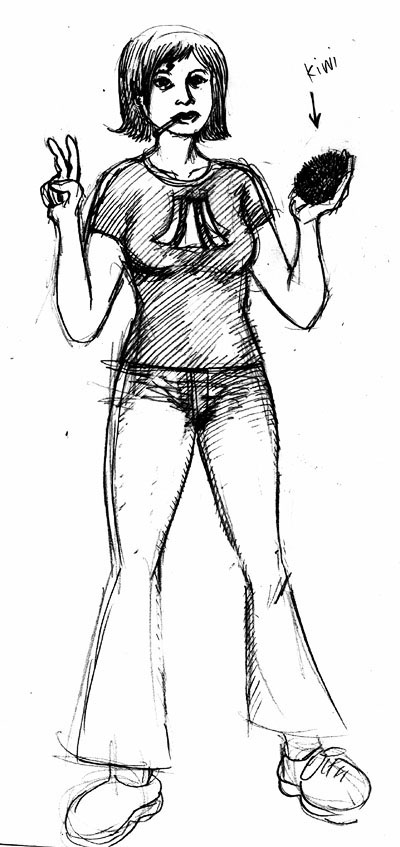 ---
Sinister Galleries: [Body Parts] [Concerts] [Baby Photo Album] [People Photo Album] [Picnics, Pubs and Conferences] [Sillustrations] [Your Slip Is Showing] [Things We Made In School Today, Mummy]
---
Click to go ...

to the main mailing list page

Table Service by Honey