No060
9th November 2001:
Astrid Wiezell: in this harvest day... sillustrated by Katarina Karlsson

"A girl from a swedish organisation against mobbin called Friends, at it was good. I thought of what I would od if I was alone every single break, all the time. I think I would be the kind of girl who would sit in her own quiet place, always to be seen with a book, a notebook and a freestyle. I would always listen to music. It´s the best way to shutting the rest of the world out. Believe me - I experienced it today actually. In a sort of weird way. "..."Do you KNOW what happened today?! IT SNOWED!!! YES!! SOME SNOW! I LOVE SNOW! Ah, I am so happy... it is so COSY and nice and snow is just the gratest ever. "..."I have to go down lots of stairs to get down to the houses where I live. And today, and yesterday, I´ve danced along, spinned around, taking little funny steps, skipping, doing very strange little jumps right up in the air and funny wiggles with my arms to the music I´ve been listening to. "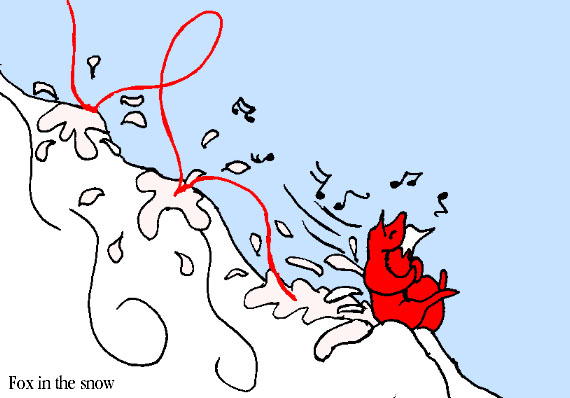 ---
Sinister Galleries: [Body Parts] [Concerts] [Baby Photo Album] [People Photo Album] [Picnics, Pubs and Conferences] [Sillustrations] [Your Slip Is Showing] [Things We Made In School Today, Mummy]
---
Click to go ...

to the main mailing list page

Table Service by Honey