No058
Tuesday 02 October 2001:
Stankin' Cooter: absinth makes the heart grow fonder sillustrated by ulla.

"Autumn is my favourite season, but I can't think of anything more terrifying that a mob of enraged, honking, great big crapping geese. I'm therefore pleased that it's spring here, and that I'm in a part of the world with considerably lower levels of geese infestation..."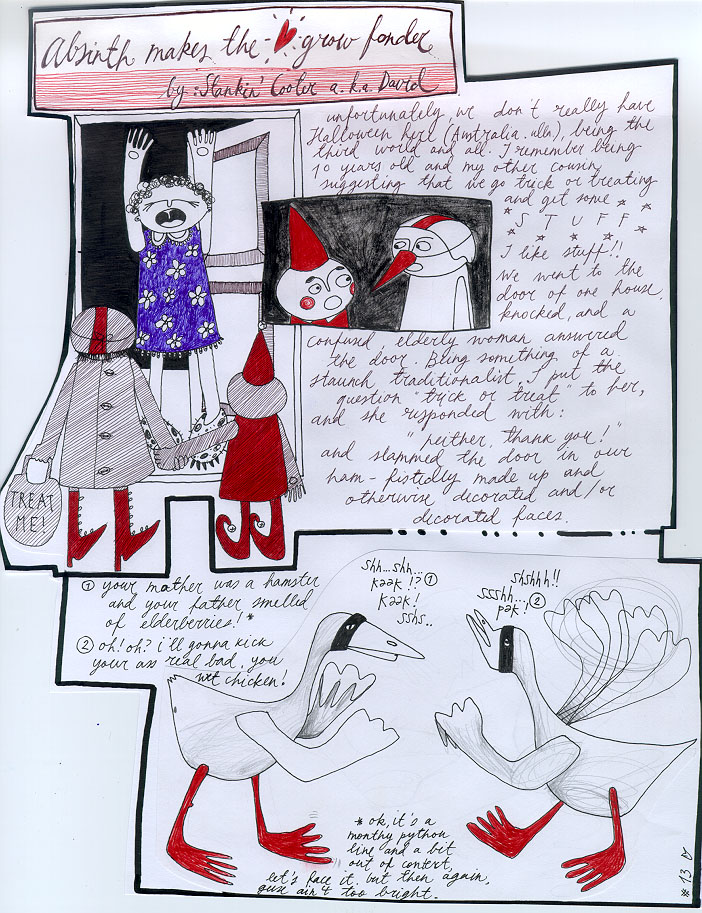 ---
Sinister Galleries: [Body Parts] [Concerts] [Baby Photo Album] [People Photo Album] [Picnics, Pubs and Conferences] [Sillustrations] [Your Slip Is Showing] [Things We Made In School Today, Mummy]
---
Click to go ...

to the main mailing list page

Table Service by Honey