No045
Monday 9th July 2001:
Robert Brennan : My tip-toeing days are over sillustrated by ulla

"Woo! That's it. Tour's over and whether you love it or hate it Jonathan David is now firmly part of our lives. Looks like B&S action is gonna be thin on the ground until the next EP or Struan's next haircut..."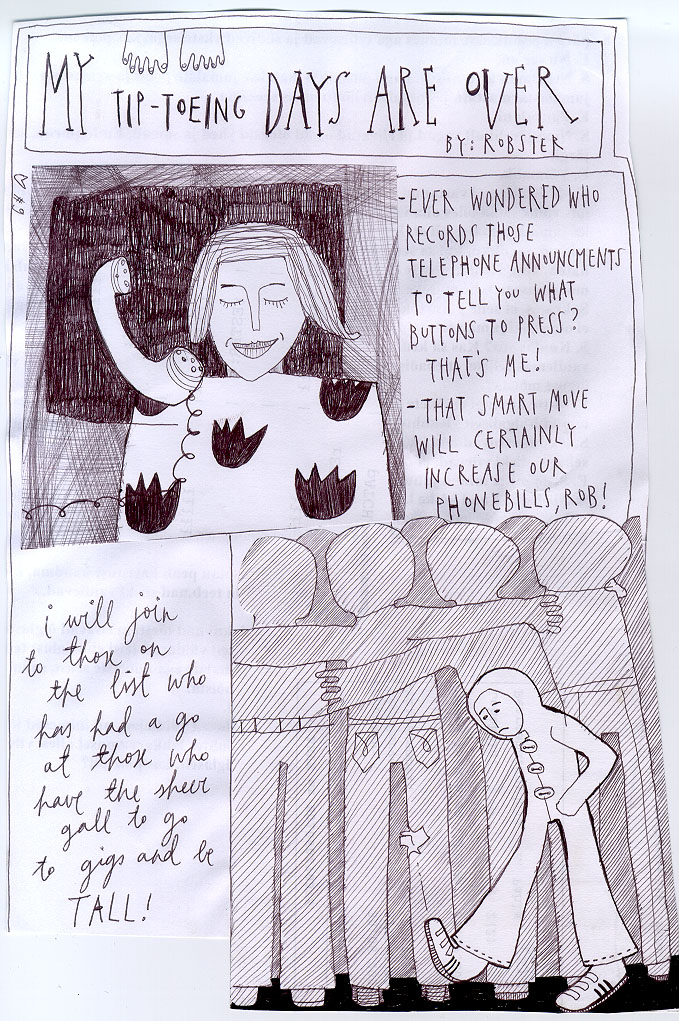 ---
Sinister Galleries: [Body Parts] [Concerts] [Baby Photo Album] [People Photo Album] [Picnics, Pubs and Conferences] [Sillustrations] [Your Slip Is Showing] [Things We Made In School Today, Mummy]
---
Click to go ...

to the main mailing list page

Table Service by Honey