No044
2nd July 2001:
Christiaan!! !!: SEE US MAKIN LOVE ALL THROUGH THE NIGHT sillustrated by Katarina Karlsson

"Not long ago I decided it was time to leave the castle and venture out upon the world. Yes, I miss the jewelry, the hot pieces of ass serving me "strawberries", and the chocolate toast and pancakes. However, I am a growing princess; I need my independence, and it was just not to be found with mother and father constantly dressing me in oppressive evening wear and dragging me off for supper with some silly royals. Besides, what satisfaction can I gain from my possessions if they are not truly my own? Not much, I must say!
So, late one night I began silently slipping my most essential belongings (clothes, candy, cookies) into our large, white carriage. It took nearly an hour! Oh, was I tired! I wrote a simple note and left it in front of my beloved parents door:

"Yo! Mama! Papa! I be getting outta dis muthafucka. Wazzah! Eat my sparkles, biznatches!"

And I left!
I met up with my traveling companion (the lovely Miss Ree Elia) outside of the castle gates, hopped in the carriage, and toodled!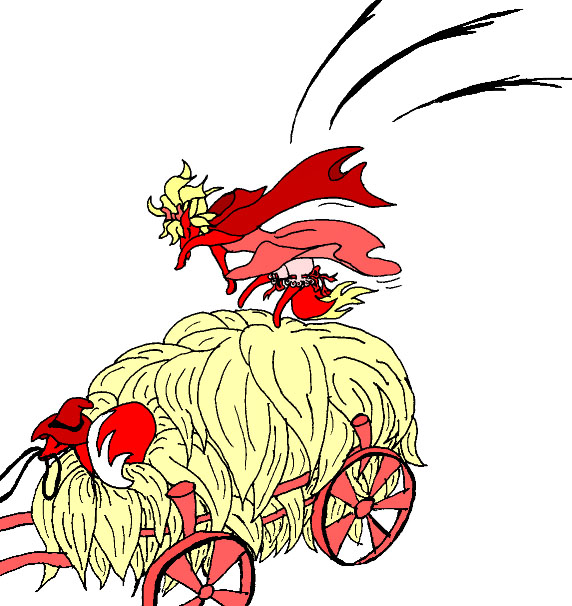 ---
Sinister Galleries: [Body Parts] [Concerts] [Baby Photo Album] [People Photo Album] [Picnics, Pubs and Conferences] [Sillustrations] [Your Slip Is Showing] [Things We Made In School Today, Mummy]
---
Click to go ...

to the main mailing list page

Table Service by Honey