No041
Sunday 24th June 2001:
Madeleine McNeil: no subject sillustrated by ulla.

"I cursed my parents for not making a fortune as gold prospecters and making me a glamourous heiress who could be a part of the international jetset and swan around parks in Scotland with her Louis Vuitton luggage and Jackie O sunglasses. And if I was a glam heiress I'd have used my vanity case and hat box as goal posts and not have cared when they got muddy as I would just buy some more."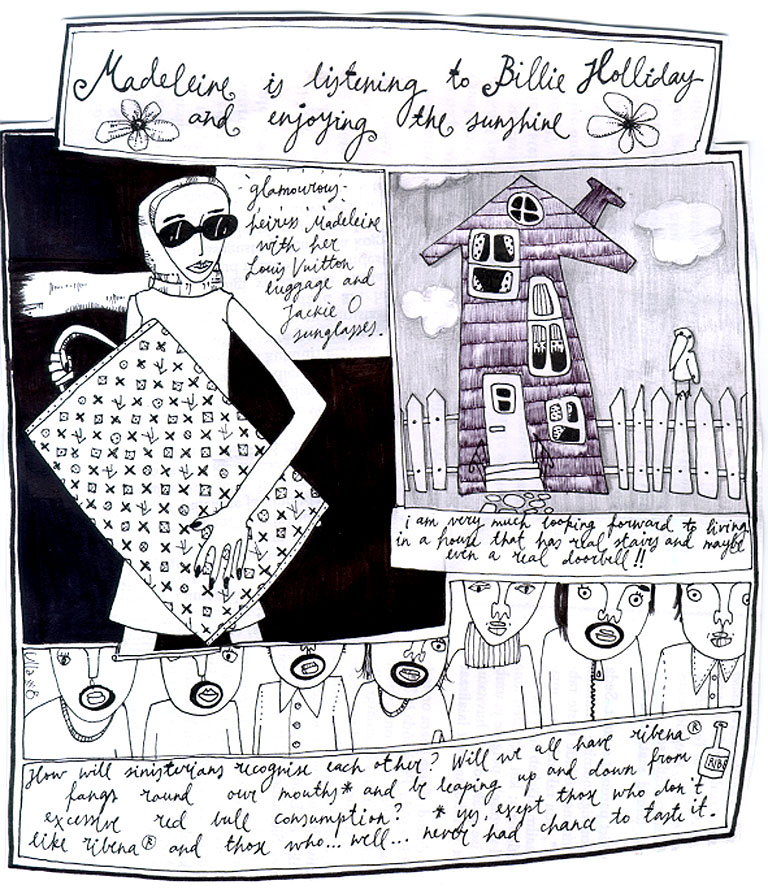 ---
Sinister Galleries: [Body Parts] [Concerts] [Baby Photo Album] [People Photo Album] [Picnics, Pubs and Conferences] [Sillustrations] [Your Slip Is Showing] [Things We Made In School Today, Mummy]
---
Click to go ...

to the main mailing list page

Table Service by Honey