No039
Saturday 9th June:
jo perry : Fluffy duckies and farm fantasies sillustrated by vu sleeper

"Perry Jo, you're looking thin."

"I was at York uni last weekend and was struck by the beauty of the surroundings. Fair enough the halls are not the Ritz (obviously as the Ritz is the Ritz) but it doesn't really matter when you are able to look out of the window and see little fluffy ducks flapping about and the odd bunny rabbit."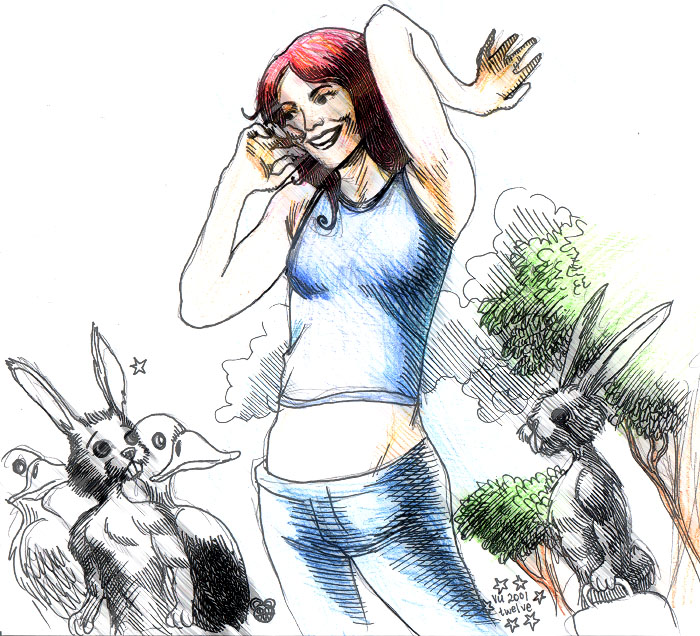 ---
Sinister Galleries: [Body Parts] [Concerts] [Baby Photo Album] [People Photo Album] [Picnics, Pubs and Conferences] [Sillustrations] [Your Slip Is Showing] [Things We Made In School Today, Mummy]
---
Click to go ...

to the main mailing list page

Table Service by Honey