No036
10th May 2001:
honey@missprint.org: Belle and Sebastian Competition (fwd) sillustrated by Katarina Karlsson.

"LovelyLinda.jpg"

"Don't trust that temporary list mummy Linda, she's compiling dossiers on your all: I've seen them under the stairs, marked Top Secret, full of red ink. She told me she was going to change the B&S list to be a Black Sabbath list, honestly. She's taken to wearing false moustaches. Protect your rights."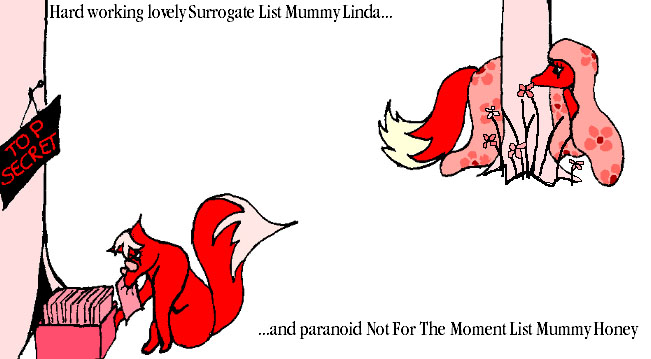 ---
Sinister Galleries: [Body Parts] [Concerts] [Baby Photo Album] [People Photo Album] [Picnics, Pubs and Conferences] [Sillustrations] [Your Slip Is Showing] [Things We Made In School Today, Mummy]
---
Click to go ...

to the main mailing list page

Table Service by Honey