No035
17th May 2001:
Robin Stout: Robin and the Egg sillustrated by Katarina Karlsson.

"EggRobin.jpg"

"Yesterday I bought an egg. Just the one, for a meal I was cooking. I bought it from the shop on the corner, where the people are all miserable, and it cost me 25p.

I carried it home, cradling it in my hands. I skillfully dodged the six delinquent kids from two houses down who were riding their bikes on the pavement. I deftly tiptoed past a man in a puffa jacket who was strutting down the street with his elbows out. When I was back, I slid through the door, and gently placed the egg on the kitchen table.

Then I went to get a bowl, and I turned, and the egg rolled slowly from the counter and fell on the floor.

I tried to catch it, but I was never any good at cricket. All I had left was bits of eggshell, and a mess on the floor.

A moral lesson for us all, I think, um, put eggs in eggcups, or something."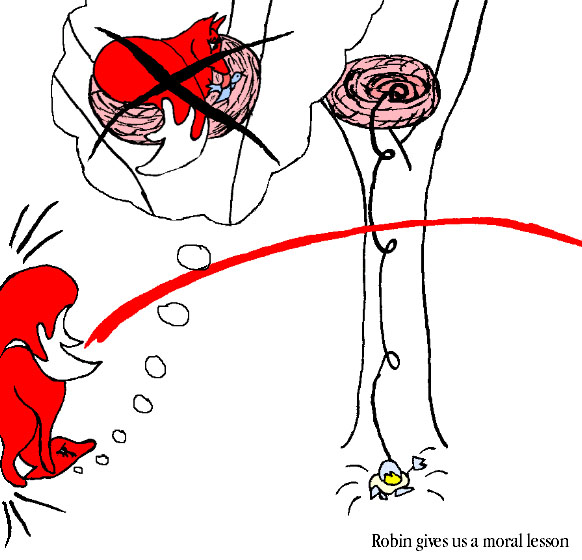 ---
Sinister Galleries: [Body Parts] [Concerts] [Baby Photo Album] [People Photo Album] [Picnics, Pubs and Conferences] [Sillustrations] [Your Slip Is Showing] [Things We Made In School Today, Mummy]
---
Click to go ...

to the main mailing list page

Table Service by Honey