No034
1st May 2001:
Intellectualvoid@aol.com: Like a sheaf of wheat at the foot of the Altar. . . my humble offering. sillustrated by Katarina Karlsson.

"NewPets.jpg"

"I've been watching this little spider do some work on her web; every night she comes out and weaves more silk around her little sack of goods, which is suspended right in the middle. I can't bring myself to ruin her little home, even though I know if I don't, her sack of goods will yield hundreds of new little spiders. I don't think we have room for all of them, do you? No. I think not. I suppose I'll have to take her down."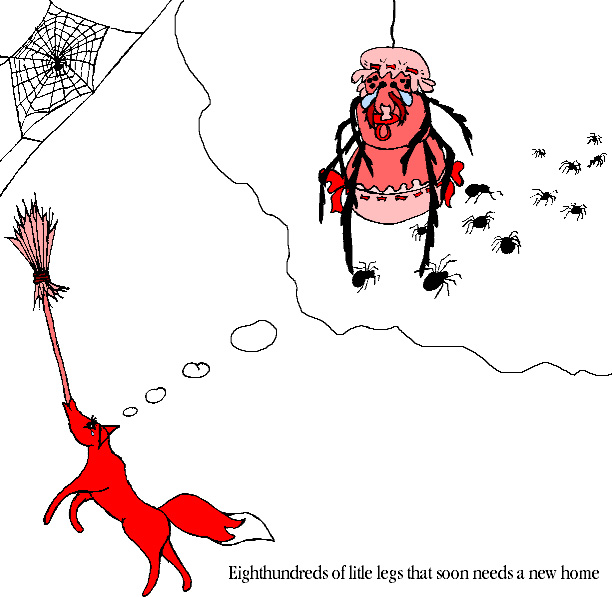 ---
Sinister Galleries: [Body Parts] [Concerts] [Baby Photo Album] [People Photo Album] [Picnics, Pubs and Conferences] [Sillustrations] [Your Slip Is Showing] [Things We Made In School Today, Mummy]
---
Click to go ...

to the main mailing list page

Table Service by Honey