No030
Wednesday 18th April:
Karren Gill: belle and sebastian picnic in hamilton, ontario?? sillustrated by vu sleeper

"i know someone posted on here about there being a belle and sebastian picnic in Hamilton, Ontario but i deleted the email by accident! oops! does anyone know when this picnic is?? or is a date not set yet? i mean a b&s picnic in canada?! this is something i don't want to miss!"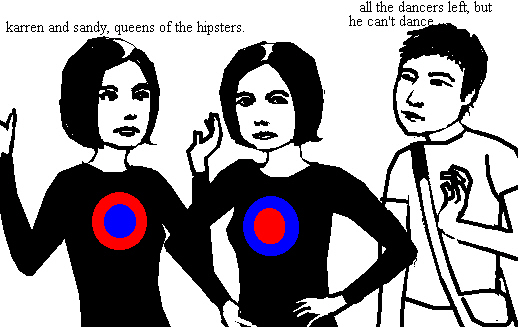 ---
Sinister Galleries: [Body Parts] [Concerts] [Baby Photo Album] [People Photo Album] [Picnics, Pubs and Conferences] [Sillustrations] [Your Slip Is Showing] [Things We Made In School Today, Mummy]
---
Click to go ...

to the main mailing list page

Table Service by Honey