No027
Sillustrated by Katarina Karlsson.

"UnderMyBlanket.jpg"

6th April 2001:
stevie glynn: Big box, little box

"I too live in Sheffield and can tell you that I'll be doing my upmostto prevent being seen. At the moment this involves hiding under a blanket in my bedroom but at some point I'll have to leave the house."

6th April 2001:
john john: i'm only lucid when i'm riding buses

"and it was only last night that you were clutching your blanket in an effort to keep out the cold. you were dependent on that blanket, in the false hope that it could prevent the fever that could soon be passing over you."

29 Aug 1998 and every mail after that:


+-+ "legion of bedroom saddo devotees"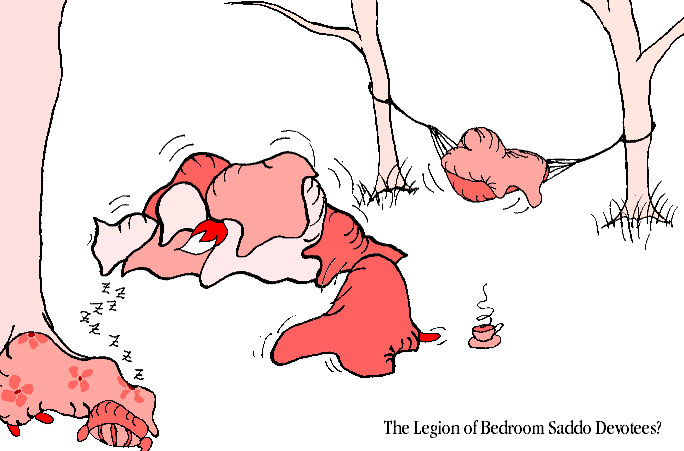 ---
Sinister Galleries: [Body Parts] [Concerts] [Baby Photo Album] [People Photo Album] [Picnics, Pubs and Conferences] [Sillustrations] [Your Slip Is Showing] [Things We Made In School Today, Mummy]
---
Click to go ...

to the main mailing list page

Table Service by Honey