No021
16th March 2001:
davie kerr: Life is for Living not for Dying. Live it up People!! sillustrated by Katarina Karlsson.

"GreenLurkers.jpg"

"Boy it can be lonely back here behind the lurker curtain. There's even lurkers back here who are lurking within the lurker community."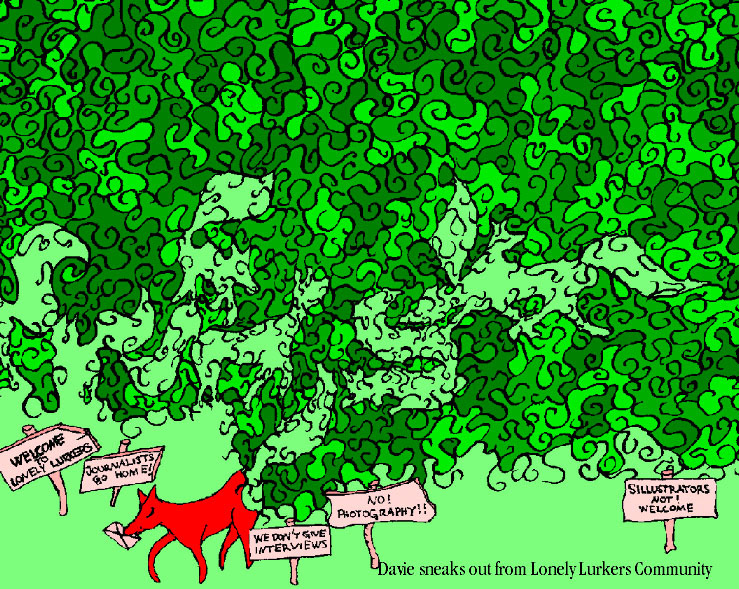 ---
Sinister Galleries: [Body Parts] [Concerts] [Baby Photo Album] [People Photo Album] [Picnics, Pubs and Conferences] [Sillustrations] [Your Slip Is Showing] [Things We Made In School Today, Mummy]
---
Click to go ...

to the main mailing list page

Table Service by Honey