No020
9th March 2001:
Laura Llew: Dirty Post #4 sillustrated by ulla.

DirtyAnswer.jpg

"dear ken. i meant to write you sooner but i've just been busy... love, u. hope the sun is shining there as well. it just makes everything so good."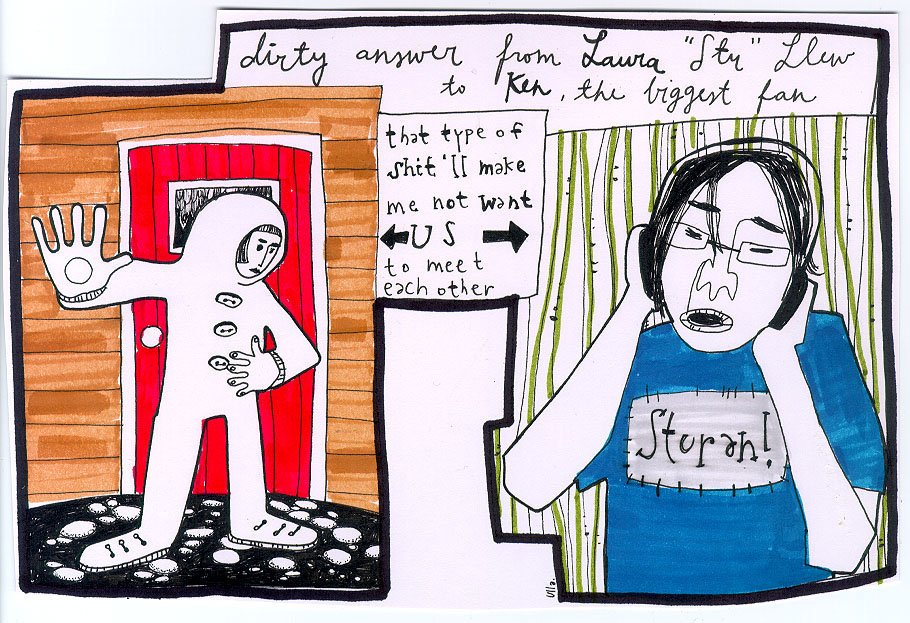 ---
Sinister Galleries: [Body Parts] [Concerts] [Baby Photo Album] [People Photo Album] [Picnics, Pubs and Conferences] [Sillustrations] [Your Slip Is Showing] [Things We Made In School Today, Mummy]
---
Click to go ...

to the main mailing list page

Table Service by Honey