No019
9th March 2001:
by by ulla.

BiggestFan.jpg

Ken's post #1, Ken's post #2, Ken's post #3
"dear sturan, i wrote but you still ain't calling. i left my cell, my pager and my home phone at the bottom.."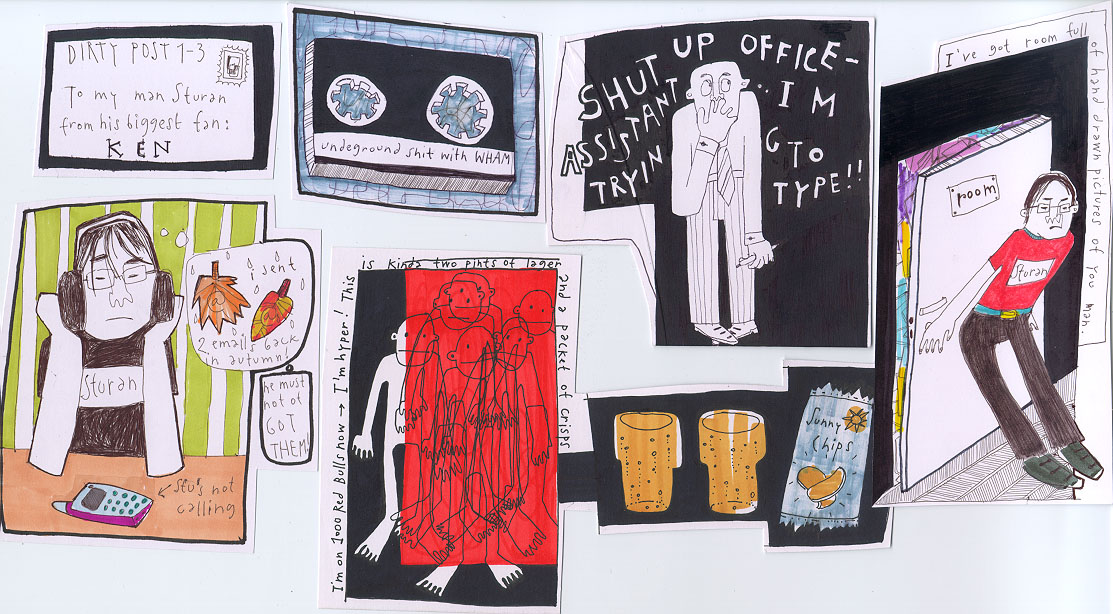 ---
Sinister Galleries: [Body Parts] [Concerts] [Baby Photo Album] [People Photo Album] [Picnics, Pubs and Conferences] [Sillustrations] [Your Slip Is Showing] [Things We Made In School Today, Mummy]
---
Click to go ...

to the main mailing list page

Table Service by Honey