No014
Sunday 15th February 2001:
Joan of Dark: A mile and a half on a bus takes a long time... by ulla.

He looked at my book.
" You're reading that book?" he asked
" Why, have you read it??" I asked, hardly believing it......
" I've lived it"...........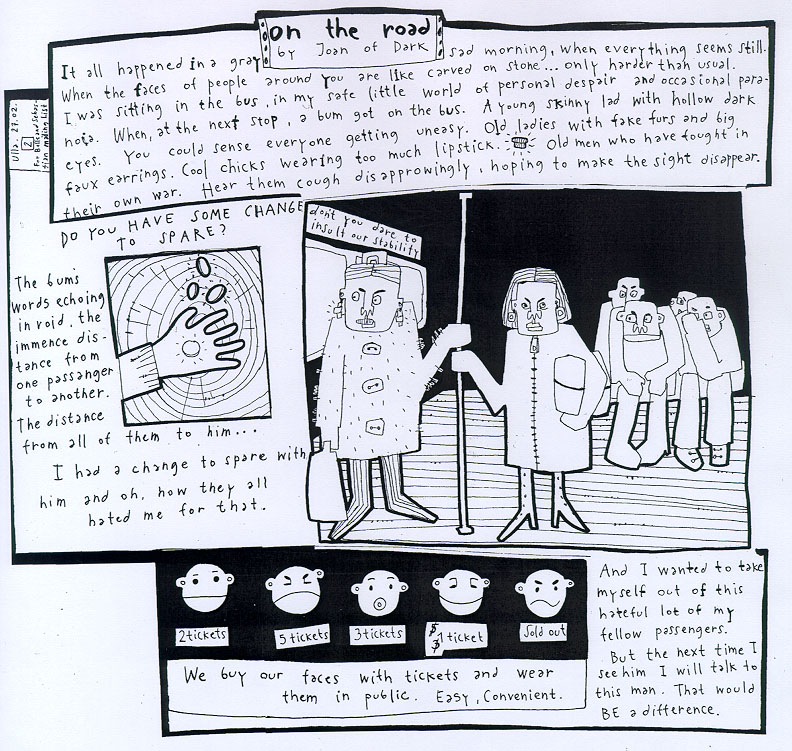 ---
Sinister Galleries: [Body Parts] [Concerts] [Baby Photo Album] [People Photo Album] [Picnics, Pubs and Conferences] [Sillustrations] [Your Slip Is Showing] [Things We Made In School Today, Mummy]
---
Click to go ...

to the main mailing list page

Table Service by Honey